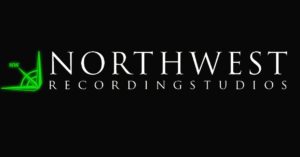 Paul Hutchinson and North West Recording Studios for Production services
Leopard Music are an independent music publisher with material for global exploitation through our 'live' industry contact list and all material assigned to us is available for recording/licensing.
If you are a songwriter seeking publishing for your material, please go to our contact and submissions page for further details.
If you are looking for songs for your recording artists, or licensing, please visit our SoundCloud site where you can listen to many of our current songs.
Please contact us should you require full access to a track, we can then arrange to forward these to you depending on your requirements. We have a standard heads of agreement form for completion.
The Heads of Agreement is a simple form that we require completing if an artist/group/label or management company would like to use a song from our catalogue. This then gives our permission for them to take the track into studio. If a decision is made that the song is to be selected for a project then we have a license that we will need completion and terms agreed.
We can release songs under our Leopard Label where required – as a digital download and physical CD – please contact us for more details.
We do not offer management services, but do have some excellent contacts within the industry who can be called upon.
Studio Production
Leopard Music have teamed up with Paul Hutchinson to offer songwriters and artists a production service and possible songwriter/producer collaborations.
Paul is best described as an "edgy, progressive Music Producer" who has over 30 years experience in the music industry and professional music production. He runs a self named production house and North West Recording Studios, complete with both vintage analogue and state of the art digital recording studio equipment for custom packages and services: recording, mixing, mastering, co-writing, remixing, vocal recording specialist, collaborations and taking artists to the next level.
One of Paul's specialities is artist development where he combines his skills as a signed artist, a talented multi instrumentalist musician and a flare for song writing to a client's advantage. Whether you are a signed or unsigned artist or unsigned band, looking for the perfect place for recording songs, recording an EP or recording an album, we believe you have found what you're looking for. If you are a songwriter and need a producer to give you a top quality demo recording, Paul can help you with this and if you are songwriter interested in a co-writer & production collaboration, Paul will be happy to discuss your song ideas.
These days we know how many unsigned bands, artists and songwriters have had a go at recording music at home as an alternative to using local recording studios. So we invite you to contact us to to hear the difference Paul can make to your music.
A small selection of aritsts and bands Paul has worked with include – Roy Thomas Baker, Tommy Lee, Motely Crue, Lyndsey Buckingham – Fleetwood Mac, Elliot Easton – The Cars, The Turtles, Flo & Eddie, Grover Washington Jr, Phoenix Horns, Johnny Jay, Dust Junkys, Space Monkys, Fun Loving Criminals, MC Tunes, Amp Fiddler, The General, Gary Barlow, LMC, Logique ft Pash, Change… and many more.
For further details on Paul's Production services, please contact us at info@leopardmusicgroup.com and we can arrange an introduction.