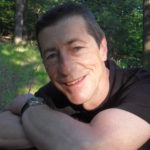 I am a lyricist who writes in various music genres. I love writing to music, as strong melodies inspire me to create songs and I am always looking for the new opportunities to co-write.
I started writing in 2009 and was amazed that my first lyrical composition made it to the final of the World's biggest songwriting competition and from then there was no turning back. I have since gone on to win the RnB category of the UK Songwriting Contest in 2016.
I consider myself a Pop/Urban/RnB writer but have discovered recently that my ballads resonate with listeners. I love being part of the song creation process and my ideal would be to work with a dedicated team of music composers, musicians and vocalists in order to produce consistent quality songs that people identify with and enjoy.
I try to keep in mind that if I write a song and one person said they liked it, then it was worth writing and anything else is a bonus.