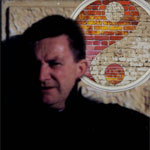 Tim is a songwriter based in Adelaide South Australia and has been performing music since he joined first cover band as a teenager. He has a degree in Music from the Elder Conservatorium and specialised in composing and arranging.
He has worked extensively in the music industry writing jingles and playing in a wide variety of ensembles both popular and classical. Apart from performing in all of Australia's major cities, he has also toured England and Scotland culminating in the Aberdeen Music Festival.
Although Tim has worked in numerous soul cover bands, his real passion is song writing, which he has been involved in for the last ten years. His original works have received great feedback from music publishers in Melbourne and Sydney, but he always felt his style of music was more suited to a European market.  In 2015 he decided to send his works off shore and having received a great response by several publishers in the UK, was fortunate to gain a contract for a number of his songs with Leopard Music .
Tim's is a great soul and R& B fan and his has music has been heavily influenced by the great soul divas from the past and present.
Like in so many soul classics, the lyrics are also terribly important and he spends a great deal of time writing meaningful lyrics about the important thing in people's live, their loves, their likes and their relationships.